The APL held their 8-Ball "yearly" Vegas Qualifier Tournament at Tacony Billiard Club on April 2-3, 2011. We had two boards with 22 teams on each board playing for a Vegas Qualification and a $9,000.00 prize fund.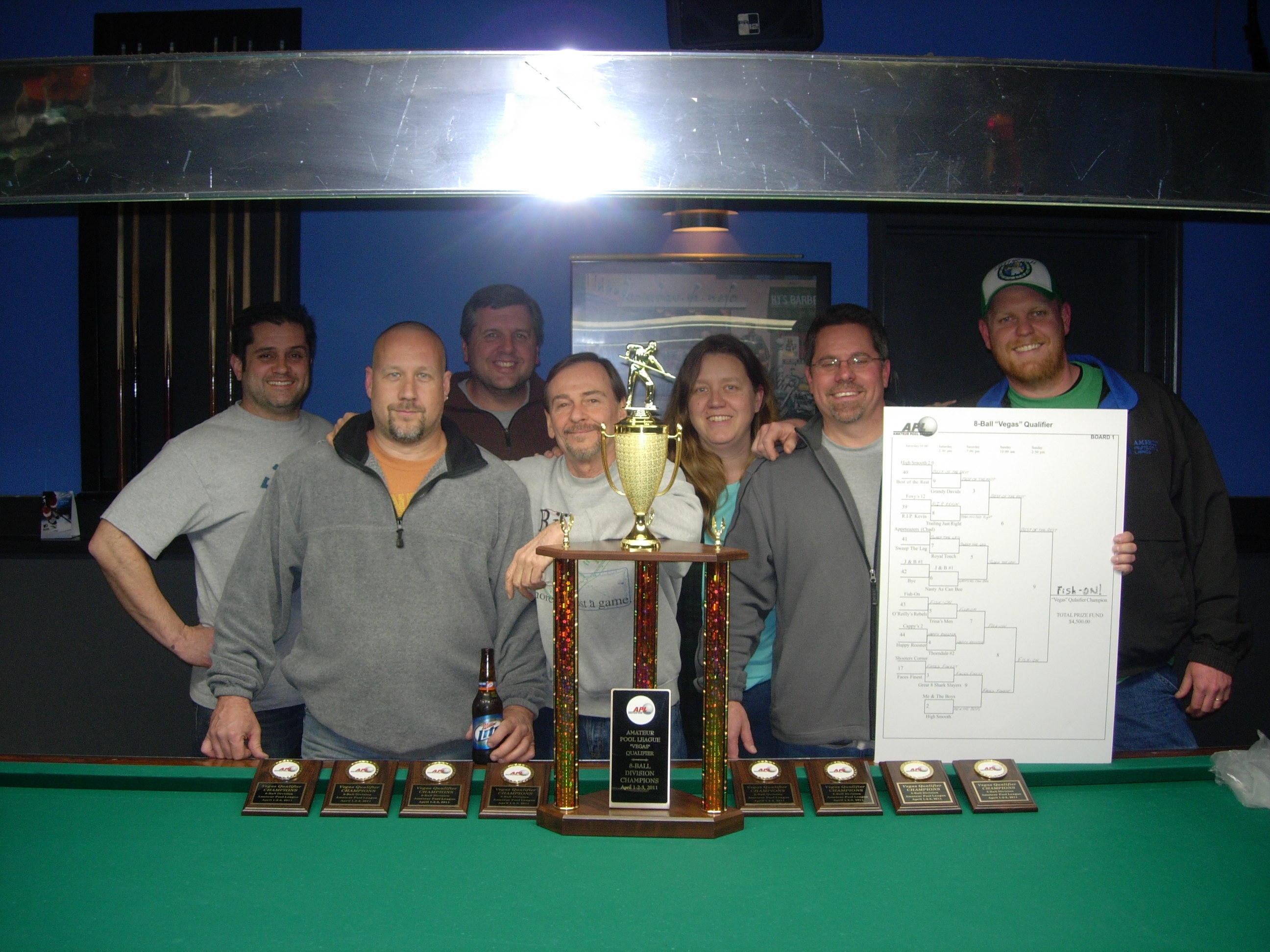 Board 1 Champions - Fish-On - VFW (Parkesburg) - Captain Ray Townsend lll, other team members include: James Ryan, Brett Perkins, Brian Whiteman, G. Randy Evans, Walter Winward, Joseph Robinette, and Tracy Olsen.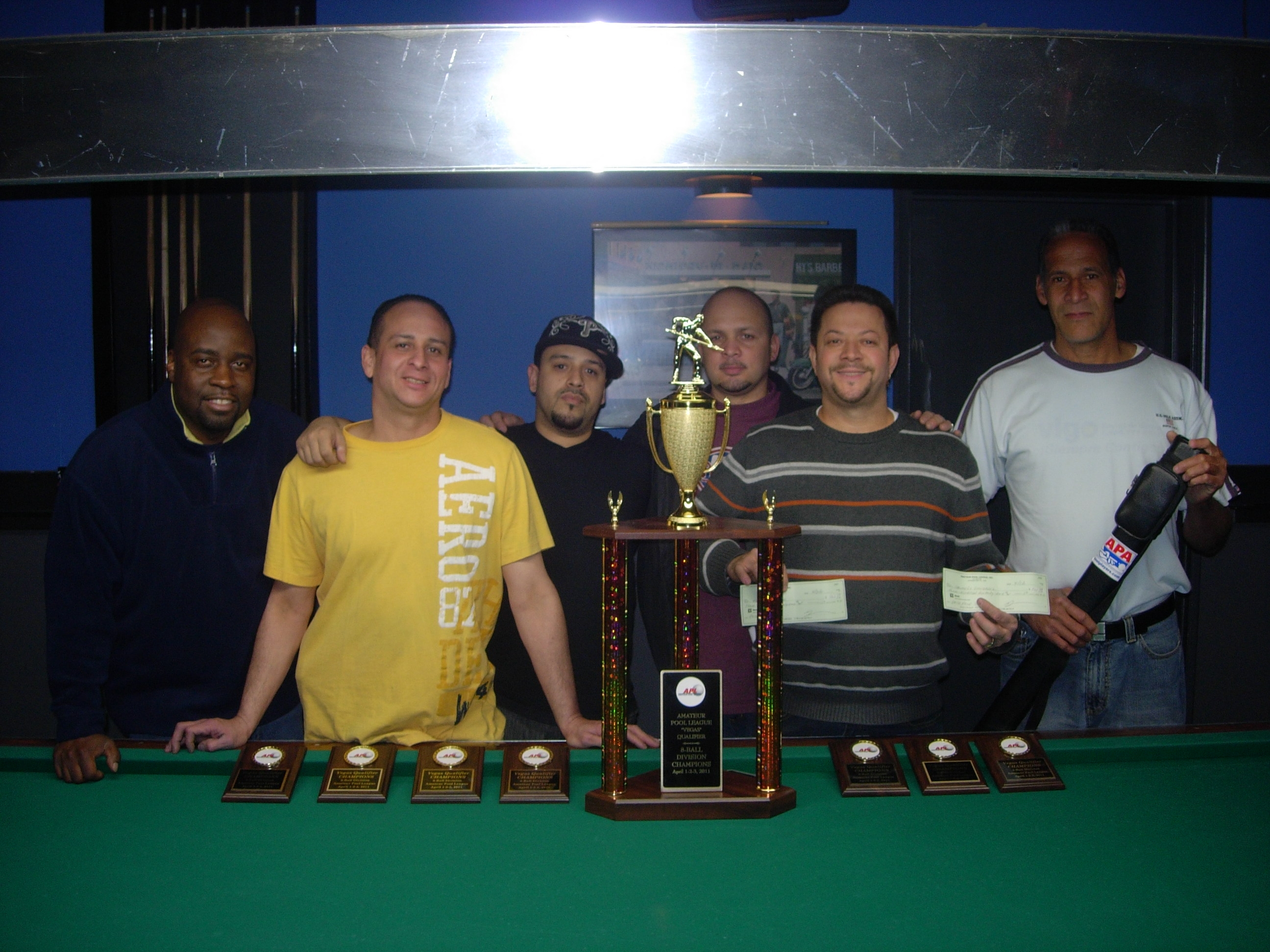 Board 2 Champions- Limit XX1 - Philadelphia -Captain Carmelo Gonzalez, other members include: Jose Flores, Christopher Small, Rene Alexis Agosto, Ernesto Delgado, Carlos Hernandez, Edilio Saldivar, and Angel Rivera.
Double-click to add photos